Despite recognizing the significance of SEO, most business owners find it challenging to understand the average cost of these services, primarily due to the wide range of pricing variations within the industry.
So the most common question that pops on everyone's mind is – how much does SEO cost?
Let's help you find out the average SEO costs
Explore Our Updated Link Building Pricing Guide for the Average Cost!
Your SEO provider should primarily focus on content development, site optimization, user experience, and technical elements, but not all agencies offer vital link-building services, so compare each offering and SEO package wisely.
According to an Ahrefs survey, the most popular average monthly retainer cost for SEO agencies in the United States is $2500 to $5000.
In 2014, Website Magazine featured our article on the average SEO cost at that time.
Approximately 9 years ago, our recommendation was a minimum of $750 per month or $100 per hour for SEO (Search Engine Optimization) services. Back then, these price ranges had a significant impact in many niches.
However, with Google's subsequent updates, the role of an SEO agency has transformed.
In the past, global SEO relied less on content creation and required limited web development expertise so unprincipled agencies could easily take shortcuts to achieve results for a lower price (under $500 a month).
To gain a better understanding of the significant increase in the average cost, let's examine some of the additional roles that now fall under the scope of "search engine optimization."
Website speed optimization
User experience optimization (split testing)
Comprehensive content research
Text/video content creation
Link audits
Press outreach for links (e.g., HARO)
Content marketing
Link prospecting
Increasing organic traffic
But before delving into their evolving role, let's examine the average cost of SEO associated with other popular marketing channels and answer the question: is SEO expensive?
Television advertising stands out as a widely recognized and frequently utilized medium for businesses of all scales. In the United States, a 30-second television ad on a national network carries a price tag of $105,000.
Additionally, TV ad production costs range from $1,000 to $50,000 on average.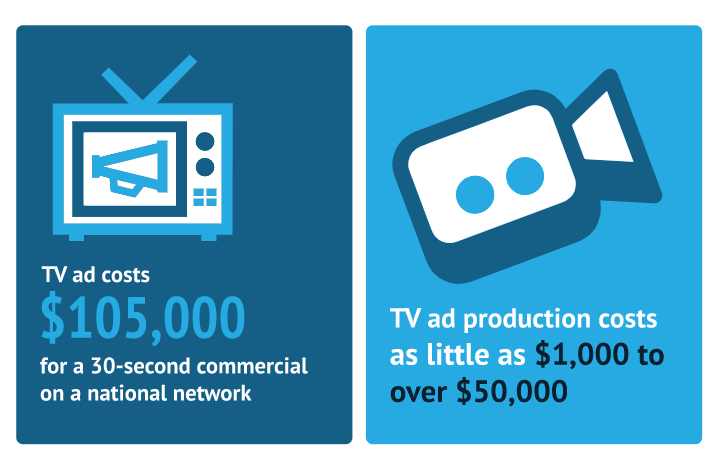 Business owners often turn to radio as a reliable marketing strategy, so we also wanted to examine the costs associated with radio advertising in a mid-sized market.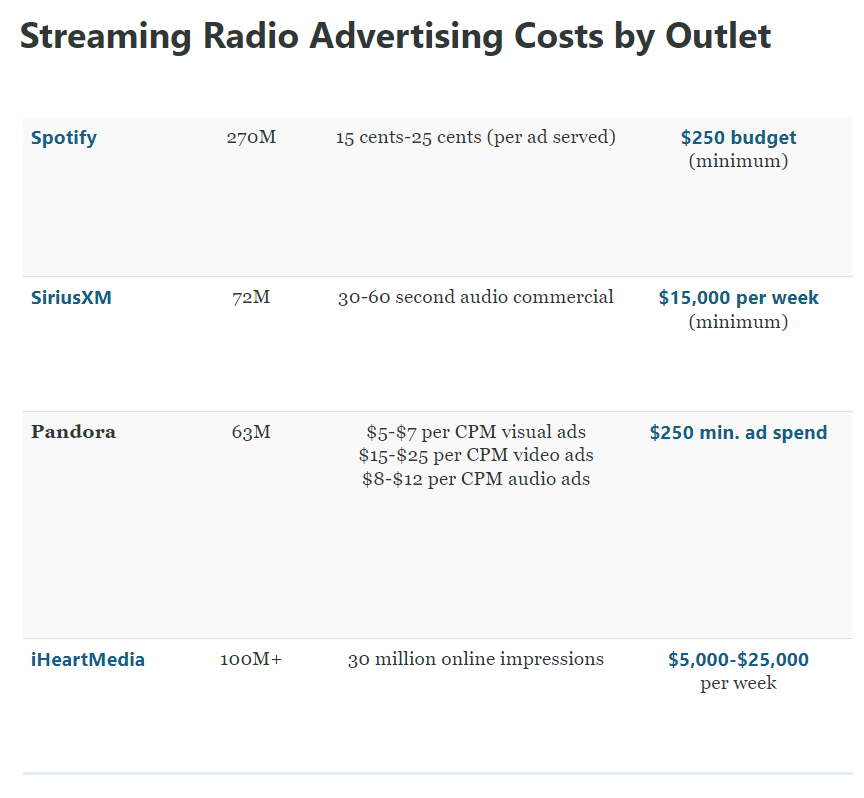 As demonstrated above, a streaming radio advertising campaign typically costs an average of $15,000 to $25,000 per week.
Considering this, the $2,500 to $5,000 per month for SEO services now appears much more enticing.
But if that's still not the case, we recommend taking into account the following points.
SEO Costs Structure
The pricing structure for these services varies depending on the type of service you choose.
Outlined below are three different SEO pricing models.
SEO Pricing Per Hour
When searching for the right SEO service to help you reach your business goals, you will surely come across the per-hour pricing model. This SEO cost structure is most commonly used by independent SEO specialists as well as freelance SEO experts. They charge based on the number of hours dedicated to your project.
This model is particularly suitable for small businesses that are not able to afford monthly retainers or enterprise-level fees. While most SEO services do not offer this option, agencies that do provide it expand possibilities for clients with varying budgets.
Do note that if you opt for any of the per-hour SEO pricing models, it is essential to have a clear understanding of how the allocated time will be utilized.
On average, this type of SEO cost structure amounts to $125 per hour.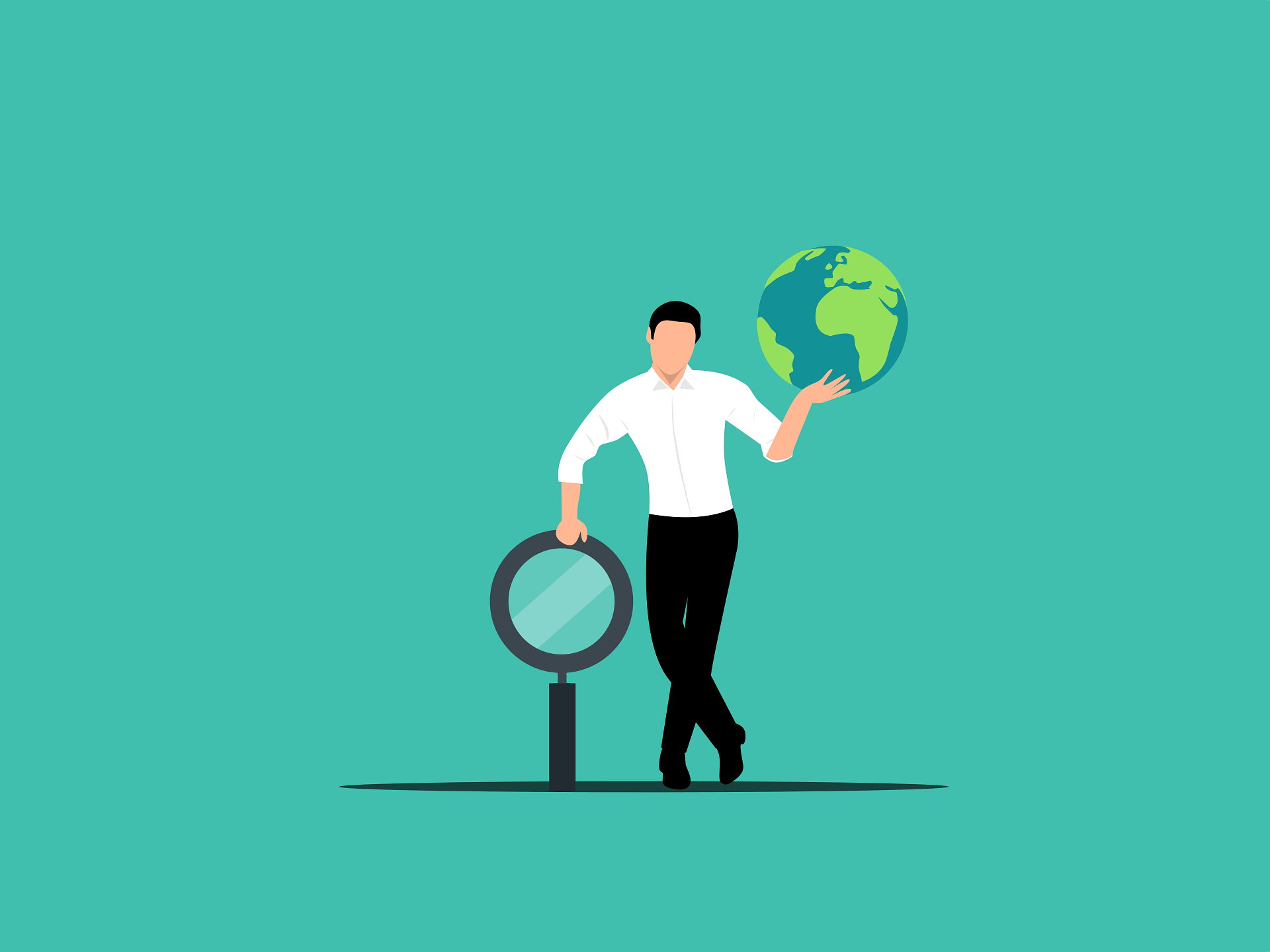 SEO Agency Pricing Monthly Retainer
The majority of SEO services and digital marketing firms use the monthly retainer model when invoicing clients.
By opting for this model, you gain monthly access to continuous services tailored to your website's needs. Typically, a set price is assigned to services like keyword research, link building SEO campaigns, digital PR, website optimization, and more.
However, certain agencies, such as yours truly Stellar SEO, provide custom SEO services that revolve around the specific goals of your website. With this approach, you are not charged arbitrarily for general search engine optimization but rather for the specific requirements of your website, so opting in for the tailored option is the obvious choice here.
The average range for monthly retainers is between $2,500 and $5,000.
However, it's important to note that agencies charging $2,500 are considered to be on the lower end of the spectrum for quality services.
Local SEO Campaigns
Local SEO helps your business to become more visible in Google's local search engine results. If you operate in-store as much as you do online, you'll definitely need to accommodate this strategy with your agency's contract.
Typically, local SEO services cost about $300 at minimum and up to $2,000 per month, depending on your geographical location, your competition, and of course, your business' needs.
That said, when SEO services are priced below $2,500, it raises concerns about the value they provide. This type of low pricing can suggest that the agency itself does not believe their service is worth a higher investment, so neither should you!
So keep in mind that the typical rate for a reputable SEO service is around $5,000.
One-Off SEO Pricing
Some agencies offer the option to work on individual strategies and charge clients a one-time fee for this kind of SEO project. In this scenario, you would communicate your objectives and requirements to the SEO agency and they would put forward a price tailored to those specific needs.
In terms of costs, based on current data, one-off SEO projects generally range from $5,000 to $30,000.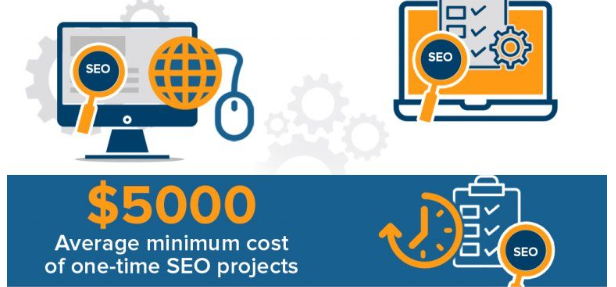 How Much Do Quality SEO Services Cost?
The quality of SEO services depends on various factors, with agencies taking a number of elements into account when determining SEO pricing.
For instance, when offering custom pricing options, they aim to assess your unique business goals, target audience, current website optimization, and other relevant factors.
However, beyond the scope of the project itself, SEO costs heavily rely on the expertise of the agency finishing the actual work. This is why a low-priced service can often reveal a lot about the agency's skills and capabilities.
Now, let's look into the correlation between an agency's SEO pricing and its quality.
Low-Quality SEO Services
You should always beware of SEO services that appear excessively cheap, as they often prove too good to be true. While we understand it can be tempting for startups to opt for the most affordable option, we need to recognize that search optimization requires significant time and effort.
So a suspiciously low price could indicate that the agency uses harmful techniques (black hat SEO) that can have damaging consequences.
The SEO pricing for this kind of low-quality services typically ranges from $500 to $1,500.
That said, always consider the following: if an agency charges an unusually low fee for a service that involves in-depth keyword research, manual outreach to secure quality backlinks, and the creation of original and valuable content (not spun or recycled articles), you should definitely be suspicious of their practices and overall quality.
The reason why these SEO agencies charge low prices is their lack of investment in the necessary resources as well as the time needed to deliver quality results. Instead, they resort to cutting corners and using substandard SEO practices.
However, you should take into account that this approach will be highly detrimental to your website in the long term and may even undermine any previous SEO efforts and results you've achieved.
By opting for the cheap services, you would essentially be paying to jeopardize your rankings, waste valuable time, and ultimately damage your brand image.
Search engines are continuously evolving and have become adept at identifying and penalizing websites involved in blackhat techniques, swiftly detecting these practices and leaving no room for long-term success.
Remember, if the price seems too good to be true, there most likely is a good reason behind it.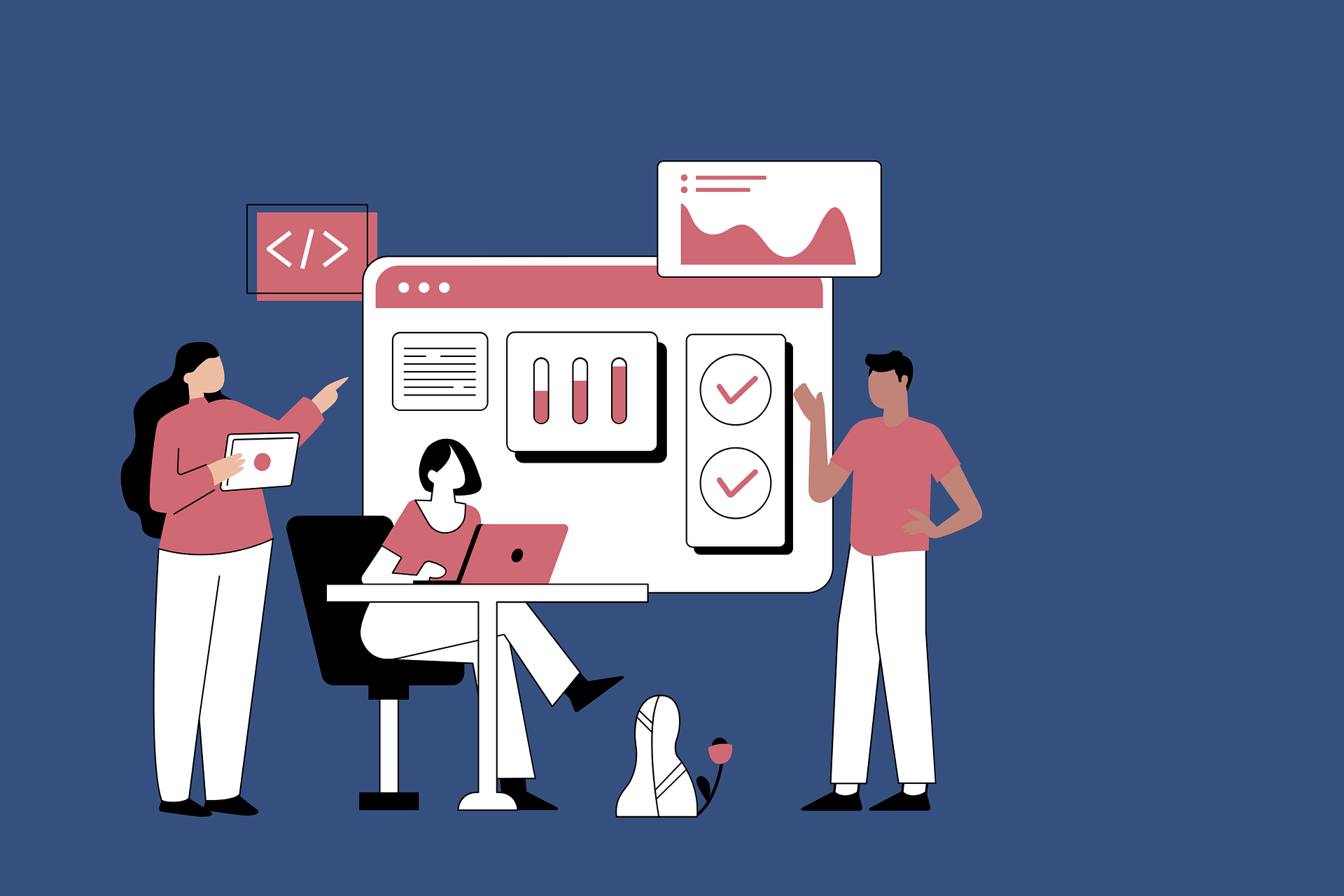 Typical Quality SEO
If you have specific goals you want to achieve and a budget that allows you to do this, investing in high-quality SEO services is definitely worth considering.
Reputable SEO agencies typically have transparent pricing structures that align with the services they provide and some of them even offer custom services and SEO pricing tailored to the clients' specific business objectives.
These agencies primarily cater to mid-to-large scale businesses, considering the level of expertise and dedication required for the work they do.
Having established a proven track record over the years, most agencies that provide SEO services at this level have earned a reputation for trustworthiness. They are very transparent when it comes to their pricing, and are willing to share a breakdown of all SEO costs involved. This is especially important as it helps show the value of your purchase.
Exorbitant SEO Pricing
In addition to being cautious of cheap services, it's also important to keep an eye out for overpriced agencies. Some SEO agencies tend to charge clients significantly higher fees compared to the value of their service, and their SEO pricing is well above the industry average without any substantially added benefits or unique offerings.
Essentially, you end up paying more for services that you could receive from a trusted and reputable agency at a lower cost, with no justifiable reason for the inflated prices.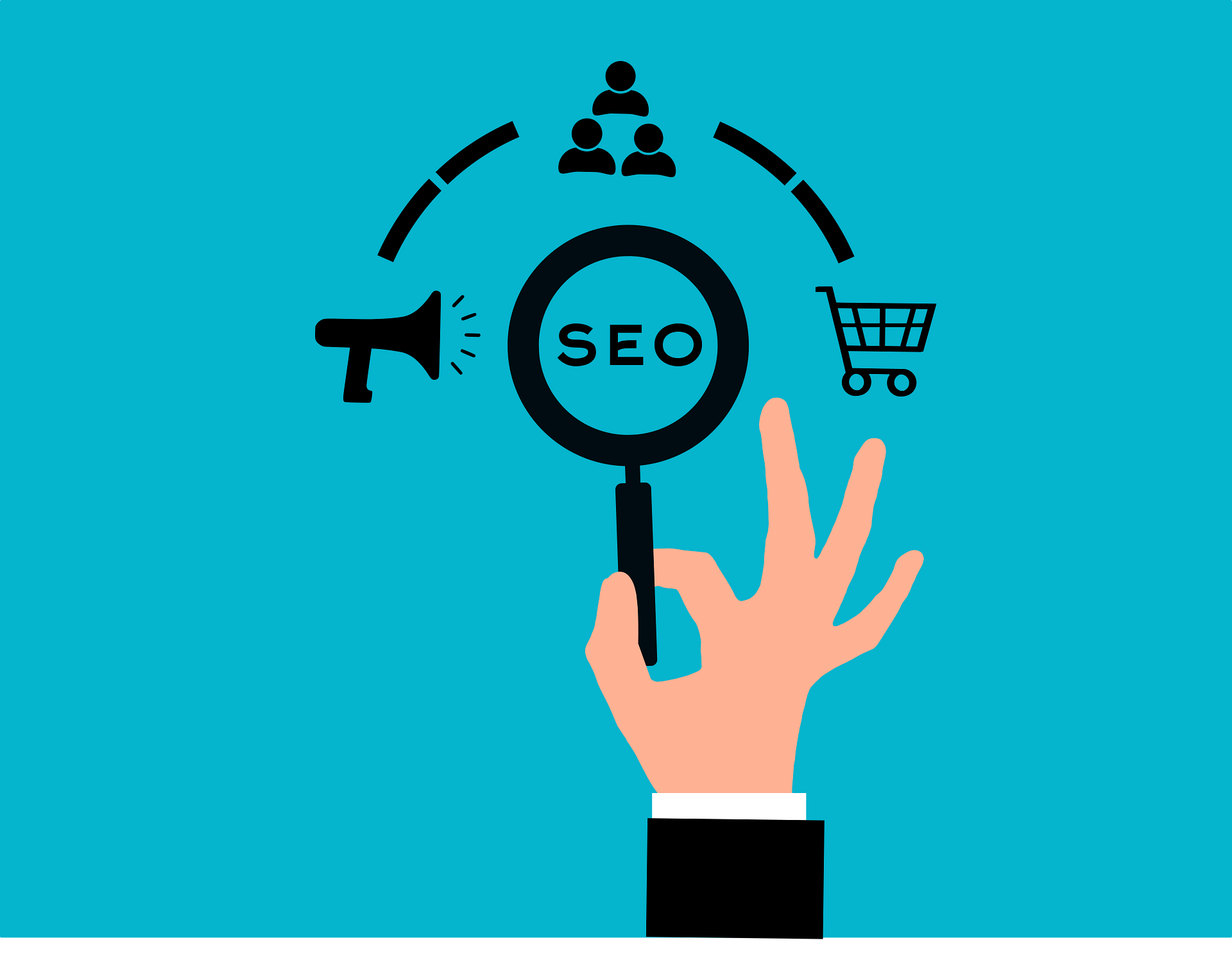 What Does an Average SEO Campaign Entail?
Based on what we covered earlier, the role of your SEO provider now requires various areas of expertise, including web development, content marketing, technical SEO, link building, as well as general online marketing, so even a fundamental SEO campaign should incorporate the following components:
Analytics implementation & setup
Keyword research and mapping
Technical SEO audit
Technical SEO corrections
Site speed optimization
Website hierarchy (architecture) review
Content research & creation
On page SEO, local SEO & content optimization
Campaign tracking & reporting
Considering the average hourly rates we mentioned earlier – $125 per hour, think about what you can expect to receive from an agency that's charging only $500 per month. Many agencies, though, bill on a retainer model rather than an hourly basis.
Even if that's the case, when you look at the breakdown of SEO work within a retainer model, it's pretty clear that $500 doesn't typically provide a significant amount of work or, more importantly, high-quality work. The reality is, you're likely to receive subpar results.
Now you might be wondering, "Why not handle SEO in-house to save costs without compromising quality?"
This is definitely a valid question, and the answer's below.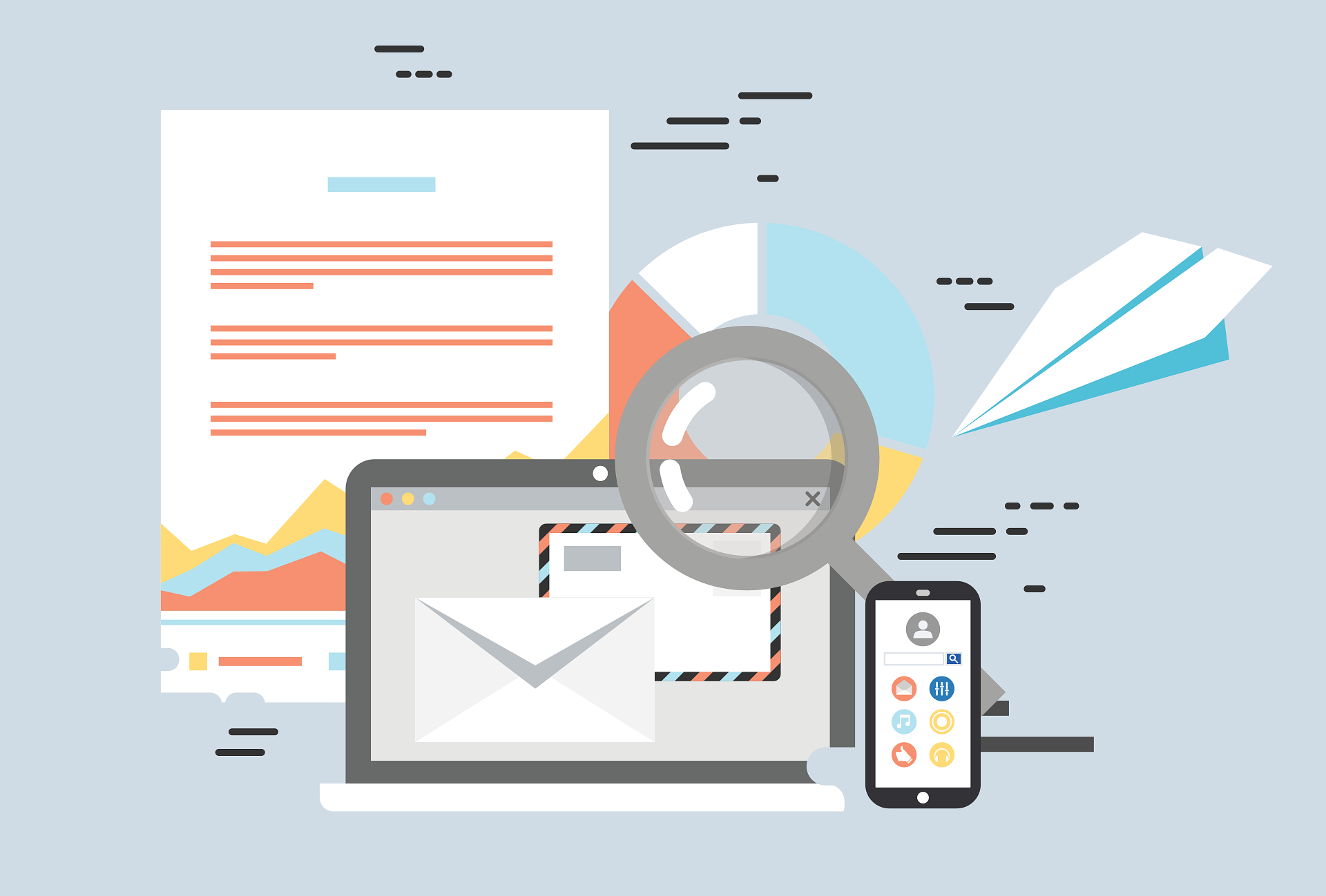 Hiring in House for SEO vs Hiring an Agency
Based on data from Glassdoor, the median annual salary for a skilled copywriter in 2023 is $63,701, with an hourly rate of $30.6.
Similarly, the median annual salary for an SEO specialist was $56,706, coming out to an hourly rate of $27.
If you were to bring either a skilled copywriter or an SEO specialist into your in-house marketing team, the cost would range between $4,700 to $5,300 per month.
However, it's important to note that even with their expertise, they may not have all the necessary skills to execute a comprehensive SEO campaign.
By comparison, an agency that offers a wide range of services, including those mentioned earlier and more for $2,500 to $5,000 per month, is much more valuable when compared to the expenses associated with hiring in-house employees.
Additionally, having an SEO account with an agency eliminates the need for sick leaves, benefits, or the additional time and cost required to onboard and train new employees.
Moreover, here are three additional advantages of hiring an SEO agency.
SEO Companies Offer Scalability
Business owners focused on growth are usually well-aware of the challenges and expenses associated with an in-house team, as they know employees have limitations on the amount of work they can handle within a given timeframe.
By partnering with SEO companies, you gain the flexibility to use the exact number of SEO professionals you need to fuel your business growth. And, when you acquire their services on a retainer basis, you establish a clear agreement on SEO pricing, eliminating any unexpected costs that might catch you off guard.
SEO Firms Offer Creativity
When your in-house team repeatedly works on the same brand and tasks, they can fall into a creative rut due to the familiar routine.
On the contrary, an SEO company provides specialized professionals who work with a diverse range of clients and the exposure to various projects keeps their creative juices flowing while also keeping them up to date with the latest developments in the SEO field.
As outsiders looking in, SEO agencies maintain an objective perspective while understanding your company. This unique position allows them to bring fresh ideas and maintain their creative edge.
Agencies Offer Increased Capabilities
An SEO company brings a unique skill set that surpasses what in-house employees can offer, especially for midsize and small businesses.
These capabilities include expertise in analyzing data for effective SEO strategies and access to beta features of specific technologies.
For instance, if your business needs a specialized link-building strategy that relies on data from an expensive tool you can't currently afford, hiring an SEO agency grants you access to that solution.
Now, let's explore how an agency can utilize 20 hours of work to enhance the promotion of your website.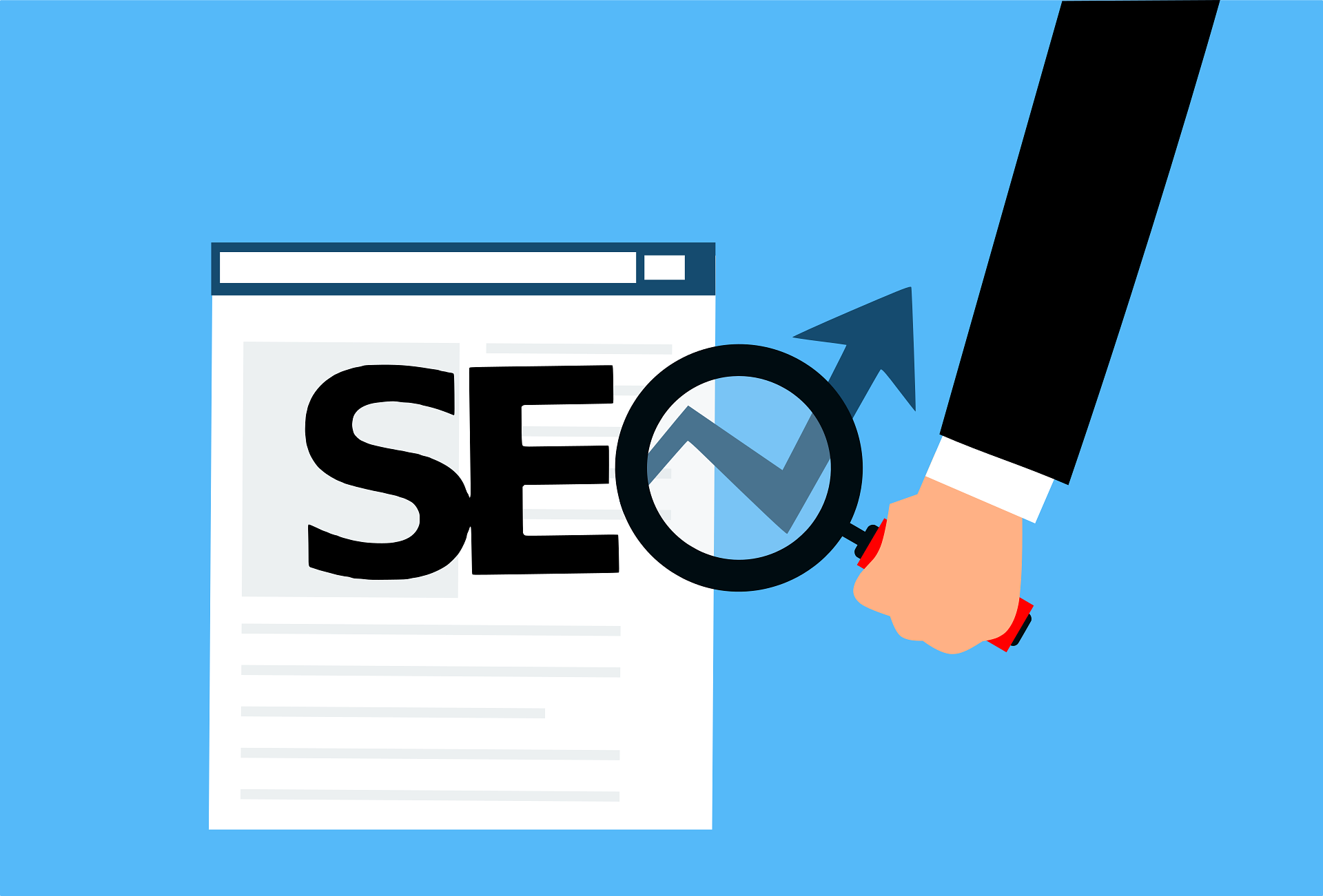 Understanding How Your Budget is Being Used
Based on the Ahrefs survey we previously mentioned, most common hourly rates for SEO services are between $100 and $150, with a significant increase of 35% in the United States. On average, the hourly rate is around $125.
If an agency follows an hourly billing approach, you can expect to receive approximately 20 hours of work per month for a cost of $2,500 (which represents the lower end of a decent SEO service).
However, it's worth noting that the most common billing method is the retainer-based model, not hourly. The popularity of the retainer SEO pricing model comes from its ability to provide value to customers while accurately budgeting for expenses internally.
Now, let's have a look at the breakdown of a $2,500 a month retainer budget.
Content Research
Allocate 2 hours to thoroughly analyze the top 5-10 articles related to your chosen topic, pinpoint areas for improvement, and determine a unique perspective for your content.
Content Creation
The cost for premium content crafted by knowledgeable freelancers in a particular field ranges from $260 to $500 per 1,000 words. While some comprehensive pieces may exceed this range, this time we will focus on the average cost for exceptional content.
Link Prospecting
Dedicate 3 hours each month to identify valuable resources, potential skyscraper opportunities, broken links, and guest posting possibilities.
Current Total Expense – $890 – $1,130 (depending on content costs)
Link Outreach
Allocate 10 hours monthly for outreach-based link building, resulting in a cost of $1,260 per month.
Current Total Expense – $2,150 – $2,390 (depending on content costs)
Now, with the remaining monthly budget ranging from $110 to $310, an experienced SEO agency typically includes several essential services, like analytics setup and tracking, on-page optimization, technical site SEO audit and refinement, page speed optimization, client reporting, along with 2-4 hours of dedicated communication with the client.
At this point, you might be thinking, "We hire SEO professionals to achieve results efficiently." Precisely because the industry understands and acknowledges clients' perspective, and in an effort to meet customer expectations for productivity while reducing expenses, some harmful strategies have emerged.
Practices such as content spinning, automated link building, submission spamming, and low-quality guest posting were all born out of companies attempting to cut costs and expedite the ranking process.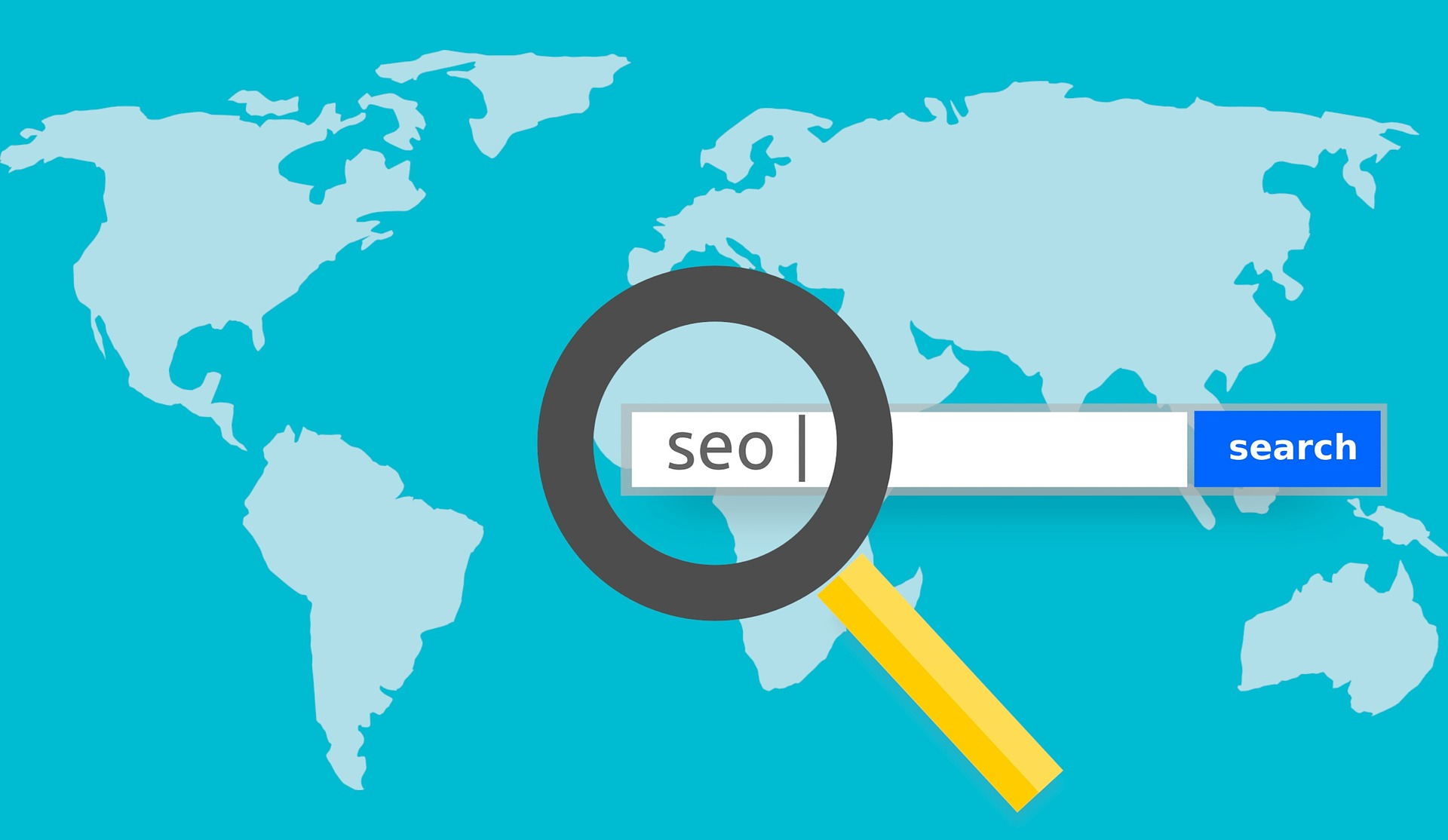 What to Consider Concerning SEO Service Pricing
When it comes to picking the right SEO agency, thorough research is especially important if you want to ensure that you partner with a service provider capable of delivering results.
As you navigate the market and narrow down your options, you should consider the following key factors affecting SEO pricing:
Incredibly Impossible Guarantees
Even the most skilled expert, agency, or SEO consultant should not promise overnight results or increase in organic traffic, as they know genuine optimization takes time and can take several months to have a significant impact on your SEO campaigns.
Reputable SEO providers will typically explain the various steps and stages involved when you inquire about their approach to achieving your goals.
If their pitch includes a suspiciously low price and promises extraordinary results without outlining meaningful and actionable steps, it's a clear indication of poor service. In this case, it's best to steer clear and move forward with a more reliable option.
Questionable Link-building Strategies
Many low-quality agencies employ SEO strategies that can significantly damage your website's reputation. Link building, in particular, is a powerful SEO ranking factor that, when done incorrectly, can have negative effects.
When determining SEO cost in 2023, a considerable portion of your marketing budget should be allocated to quality custom link outreach.
Reputable SEO services will prioritize ethical practices to ensure long-term results for your website, as when it comes to link building, adopting a quality-first approach is essential.
Below Average Market Pricing Options
Choosing a low-cost SEO service may initially seem like a tempting option, but it often indicates a lack of proven results and experience from the agency's end.
As we've already discussed, when an SEO agency offers a monthly retainer ranging from $500 to $1,000, significantly below the average range of $2,500 to $5,000, it raises concerns about the quality of their service.
However, there are some instances where a start-up SEO company is looking to establish its clientele and reputation and it's why they're offering services at a lower price. While this can lead to finding some decent services at a below-average cost of SEO, it's important to inquire directly or indirectly about the reasons behind their SEO pricing being lower than the acceptable average, before making any purchases.
High Costs with No Experience
This should certainly be considered a 'red flag'. While it's understandable that certain agencies may have higher costs than others, the price difference should still fall within a reasonable range.
When you come across a service with above-average SEO pricing, it's essential to ask them to explain what sets their offering apart and why they feel it's more valuable compared to their competitors.
For instance, at Stellar SEO we have vast experience in handling penalty recovery for clients of various sizes. This grants us distinctive insights and a validated framework to address complex SEO challenges, instilling confidence in our process with the evidence to support it.
Other agencies may excel in different areas, so it's vital to determine whether their strengths align with your specific needs before considering paying outrageous prices for expertise that might not be immediately necessary for you.
Previous Clientele
An SEO company might try to justify its pricing based on the results achieved for previous clients. It's essential to avoid assuming that a specific SEO solution will yield the same success for your brand simply because it worked for other companies in your industry.
This is exactly why a customized solution and SEO pricing models are better. Every business has distinct SEO goals and objectives, and requires an SEO strategy and pricing that aligns perfectly with its specific needs.
Take, for instance, if an SEO company utilized digital PR strategies that proved successful for a cryptocurrency brand, it doesn't guarantee the same outcome for an eCommerce store, as ecommerce SEO will entail a different process.
Therefore, if their SEO pricing includes a fixed fee for digital PR services that may not be applicable to your brand, it should be excluded.
At Stellar SEO, we prioritize a customized approach. We take the time to understand your objectives and tailor a customized SEO strategy that enables you to achieve them efficiently and effectively.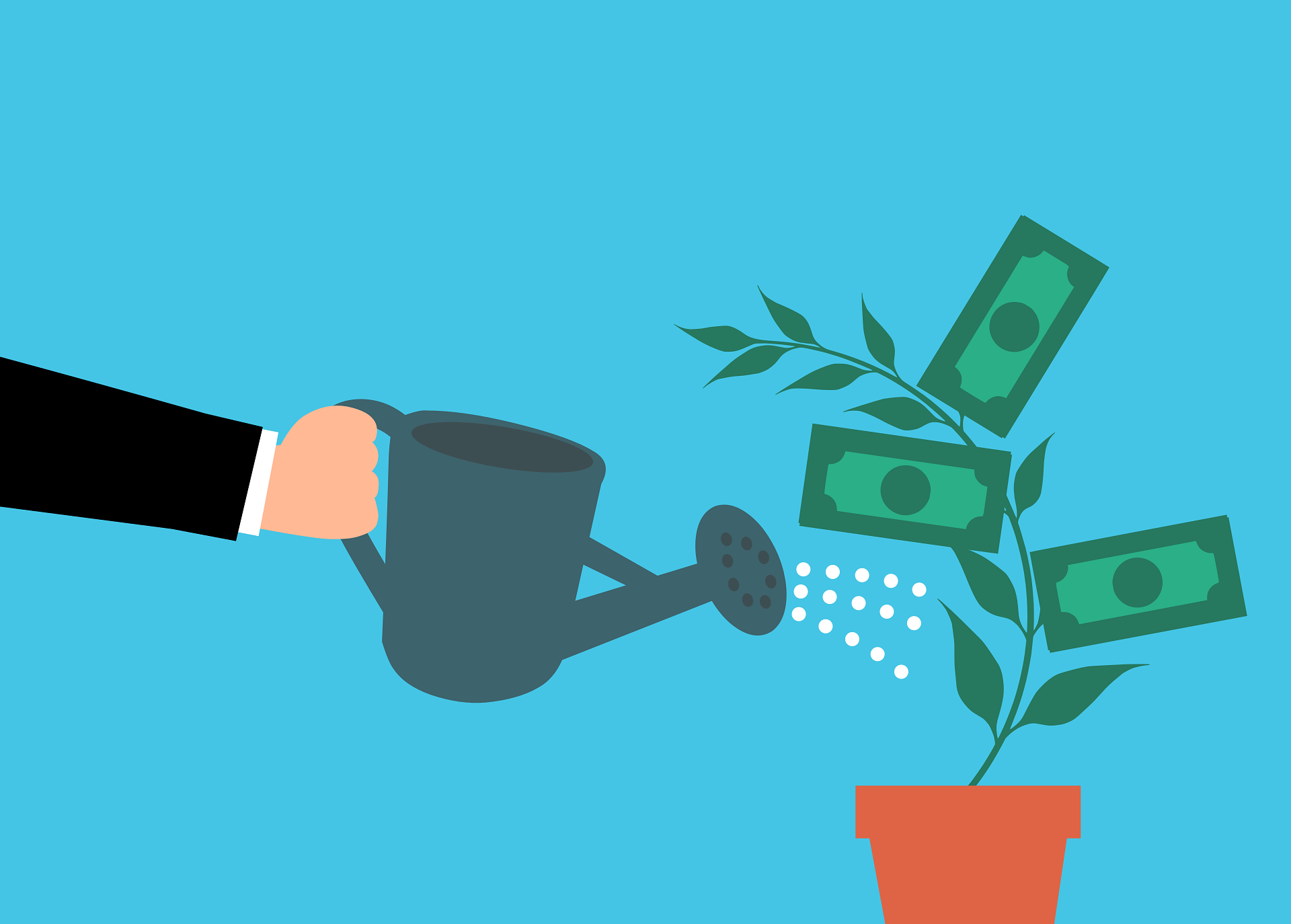 What About ROI?
Let's have a look at the most vital aspect of determining an SEO budget and evaluating success – Return on Investment (ROI). One of the significant challenges in this industry is the disparity between customers' understanding of the cost of SEO and its value. A quick search for "cheap SEO" or similar terms will pull out a number of offers that highlight this disconnect.
Now, we're certainly not familiar with these specific companies or their offerings, however, considering all the factors we have discussed so far, a very important question comes to mind: What can these companies truly deliver for $100 or $150 per hour?
Nevertheless, cheap SEO packages are purchased every day, often due to a lack of understanding about SEO and its complexities. Put yourself in the shoes of an uninformed consumer for a moment: If someone offered to "rank you" for $100 or $5,000, which option would you choose?
Many individuals would opt for the cheaper one, as these types of services have been available for years.
Let's take a moment to reflect on the situation.
Apart from used car sales, which industry faces the most criticism?
It's SEO, primarily due to the fact that low-value offers are pushed towards consumers non-stop.
Unfortunately, this often leads to the misconception that SEO doesn't work for their business, when in reality, the problem lies with "cheap" SEO packages and services.
To avoid getting caught in this cycle, it's vital to assess the ROI of SEO and allocate your budget accordingly. According to a recent survey, the ROI of SEO services is $2.75 for every dollar spent, resulting in an impressive 275% ROI.
According to another survey, the ROI for SEO is an astounding 748% over a three-year period. These numbers clearly emphasize the significance of allocating a substantial marketing budget to SEO.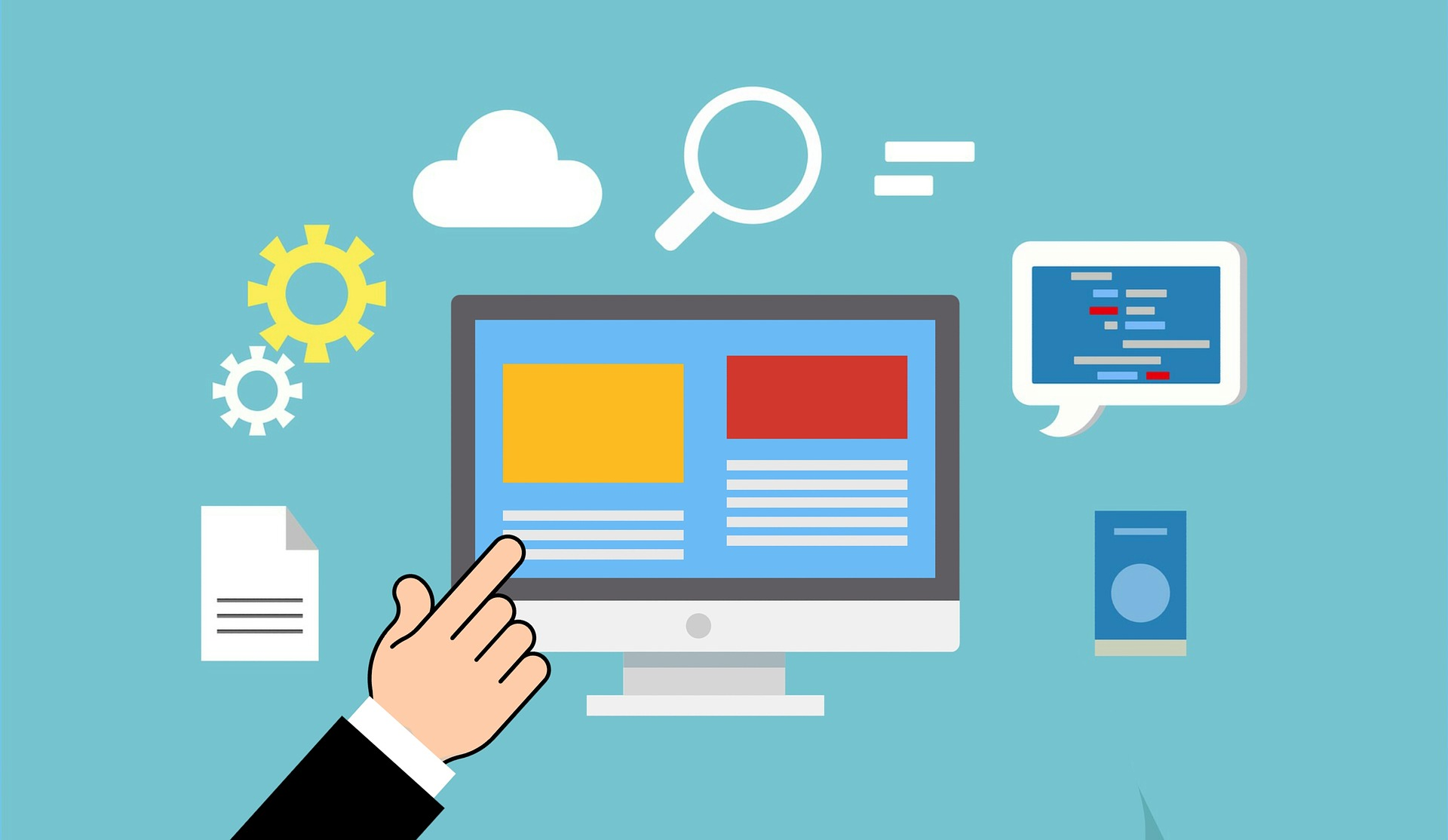 A Wakeup Call
As a business owner, we hope we helped you recognize how vital it is to acknowledge the dynamic nature of digital marketing and understand the significance of running in the opposite direction when confronted with a cheap offer that appears too good to be true.
We clearly determined that quality SEO work demands substantial time, expertise, and resources, so you should always beware of anyone claiming otherwise, as they are likely seeking to profit quickly at your expense.
That said, it's essential to prioritize long-term success and invest in reputable SEO services that deliver genuine value and results.